Tough Mudder Sydney
Team beyondblue
Tough Mudder's official AU charity partner is beyondblue who provides information and support to help everyone in Australia achieve their best possible mental health, whatever their age and wherever they live.
Join Team beyondblue to get muddy in support of the 3 million people in Australia currently experiencing anxiety and depression.
Support another cause
You also have the opportunity to fundraise for one of many other organizations within our charity family, so you can select a cause that is close to your heart.
WE ARE TOUGH MUDDER
Tough Mudder is a 18 kilometre mud and obstacle course designed to drag you out of your comfort zone by testing your physical strength, stamina, and mental grit. With no podiums, winners, or clocks to race against, it's not about how fast you can cross the finish line. Rather, it's a challenge that emphasizes teamwork, camaraderie, and accomplishing something almost as tough as you are.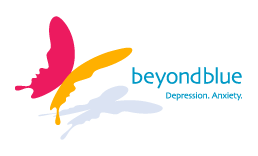 Many of us have been affected by depression and anxiety, either personally or through family, friends or colleagues. Right now, over 1 million Australian adults have depression and 2 million are experiencing anxiety. On average, 8 people take their lives every day in Australia.
beyondblue's vision is for all people in Australia to achieve their best possible mental health.
For information about depression, anxiety and suicide prevention please visit www.beyondblue.org.au For advice and support, contact the beyondblue Support Service on 1300 22 4636 or online at www.beyondblue.org.au/getsupport